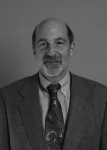 Bio of Joseph A. Cambiano
Joe Cambiano is the managing partner with the law firm of Rubins, Kase, Hager & Cambiano. He has been in practice since 1975. For fifteen years, Joe served as Municipal Judge in the Grandview Municipal Division of the Circuit Court of Jackson County. He also served as the City Attorney for the City of Belton, Missouri, for 20 years. Currently Joe is the City Prosecutor for the City of Harrisonville, Missouri, and the City of Cleveland, Missouri. He is the chair of the Fee Dispute Committee of the KCMBA and he has served for a number of years on the Supreme Court sub-committee on training and certification of Municipal Judges.
Joe has lectured numerous times and written several articles for the American Bar Association, the Missouri Bar Association, the Kansas City Metropolitan Bar Association, the Missouri Association of Trial Attorneys, the Missouri Trial College, the National Highway Traffic Safety Board and the National Conference of Juvenile and Family Court Judges. Joe is also an instructor at the Missouri Trial College.
Other information
Member
American Bar Association
Missouri Bar Association
K.C. Metropolitan Bar Association
Missouri Association of Trial Attorneys
Missouri Municipal & Associate Circuit Court
Prosecutors Association—Treasurer
Past Member
Missouri Municipal and Associate Court Judges Association - 1976 - 1991

Board member - 1978 - 1991
President - 1982 - 1983
Author
"Drivers License Cases" - Civil Action CLE (Missouri Bar)
"Sentencing" - Missouri Municipal Judges Handbook
Various handouts and articles for local and State Bar Associations and Missouri Trial College
Missouri DWI Law and Practice

Chapter 4 - Civil Insurance consequences of DWI
Chapter 22 - Driving under the influence of Drugs
Awards
President's Award KCMBA (2003).
Outstanding Lawyers in America